Fourth Thursday (every other month)
The MAIN
24266 Main Street, Old Town Newhall
7:00 PM – 9:00 PM
The City of Santa Clarita is proud to present New Heights, a series of FREE workshops, panel discussions, and lectures designed specifically to engage creative individuals, no matter what level of experience. The sessions will help artists and performers expand their knowledge while learning valuable tools to increase success. A total of five sessions will be presented in 2018 as part of the Thursdays@Newhall series. Each program will take place at The MAIN in Old Town Newhall, which is located at 24266 Main Street, Newhall, CA 91321.
February 22, 2018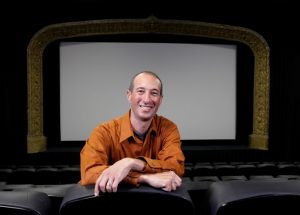 An Evening with Greg Laemmle
Join us for an evening with Greg Laemmle and learn about the history of this iconic cinema house, as well as learn about new trends in arthouse cinema.
Greg Laemmle is the President of Laemmle Theatres, a family-run business that has been exhibiting movies in Los Angeles since 1938. Greg is the third generation to head the company, following in line behind his grandfather Max Laemmle, who started the company with his brother Kurt when they took over the operation of two theatres in the Highland Park neighborhood of Los Angeles.  Greg took the reins from his father Bob who retired in 2004.  Known primarily for its support of foreign-language, independent, and documentary films, Laemmle Theatres currently programs 37 screens at eight locations.  The company plans to add five screens at a ninth location in Glendale in 2018 and is set to break ground in 2019 on a tenth location with seven screens in the Old Town Newhall section of the City of Santa Clarita.
---